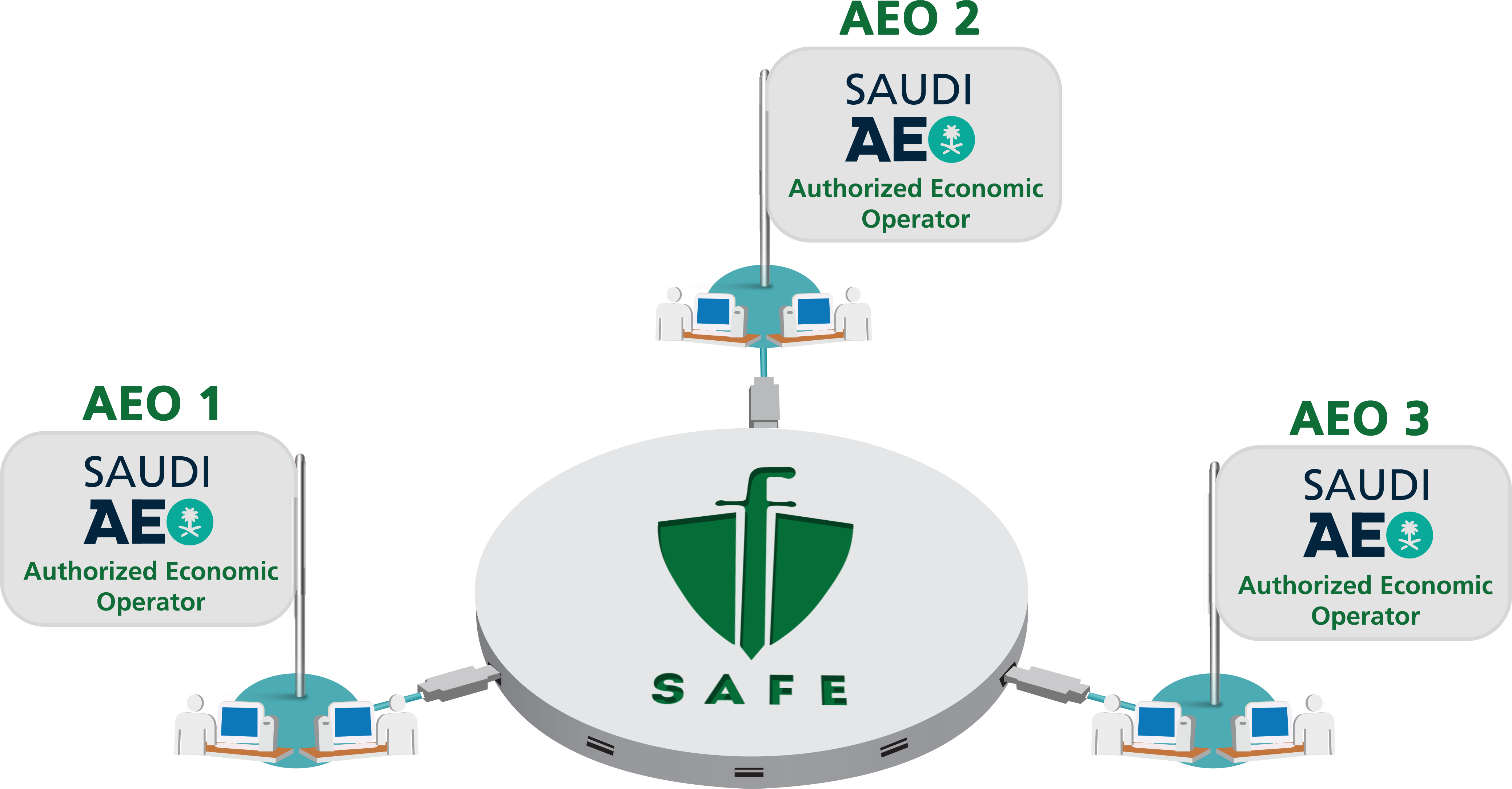 The "SAFE" platform is a technical firewall that provides solutions that contribute to improving customs operations that depend on artificial intelligence systems (AI) technologies in order to achieve a balance between the three strategic axes of typical customs operations. It also facilitates cross-border trade as well as increasing revenues by collecting customs duties and taxes with high efficiency while maintaining the security and safety of society and increasing the efficiency of control systems at customs ports by providing solutions that promote the efficiency of targeting by the concerned authorities.
The "SAFE" platform will also contribute to achieving a number of the Vision 2030 goals enhancing the Kingdom of Saudi Arabia position as a global logistics center by participating in improving the Kingdom's ranking in both the Logistic Performance Index (LPI) and the World Bank's cross-border trade index, as well as seeking to increase government revenues, specifically non-oil revenues by about one trillion riyals by increasing the efficiency of collection of taxes and customs duties.
The "SAFE" platform seeks to contribute to the realization of the Kingdom of Saudi Arabia's plan to become one of the global centers who will thrive in the fourth industrial revolution, God willing.